Since the 2016 Rolex 24, there have been various articles about the GTD Lamborghini performance.
The P1Analysis.com reports service makes it easier for IMSA WeatherTech and Continental race team subscribers to get quick, clear insights into each of their race sessions. This chart shows, using box plots, the lap times of each GTD driver, color coded by Make.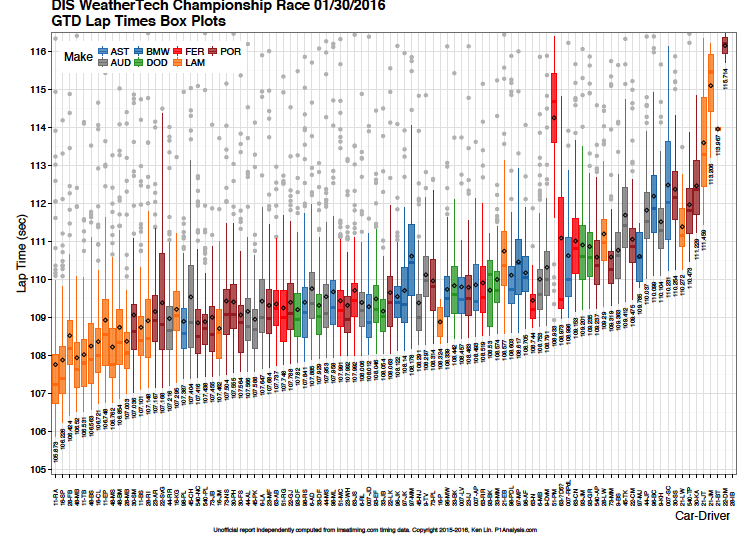 P1Analysis Study – 2016 Rolex 24 GTLM Corvette Racing #4 takes a detailed look at all its reports.