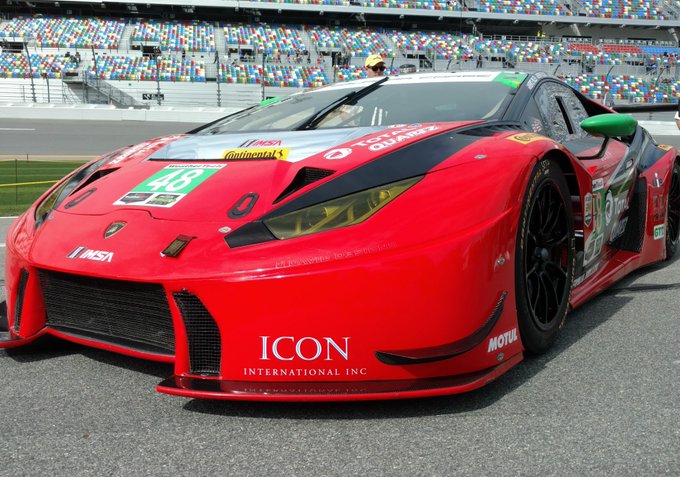 The 2018 IMSA WeatherTech series opened at Daytona with Prototype, GT Le Mans, and GT Daytona classes.
The P1Analysis.com reports service makes it easier for IMSA WeatherTech and Continental race team subscribers to get quick, clear insights into each of their weekend sessions.
Below are two types of P1Analysis charts:
The Pits & Stints charts show the pit and driver change strategies each team used. Cars are ordered by finish position.
Lap Times Box Plots show the lap time distributions of GS, TCR, and ST teams, by Driver, color coded by Make.
Prototype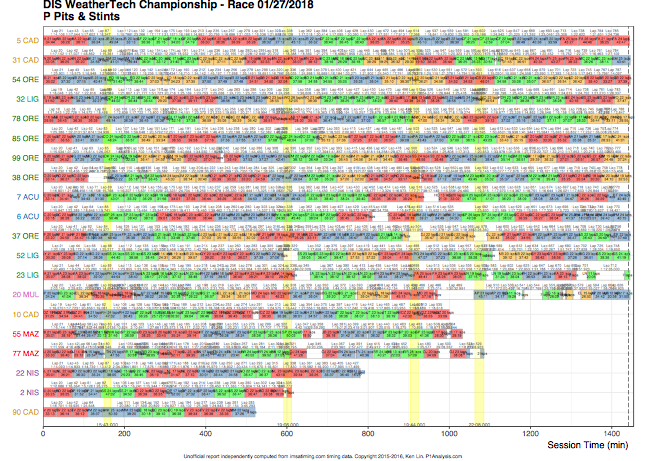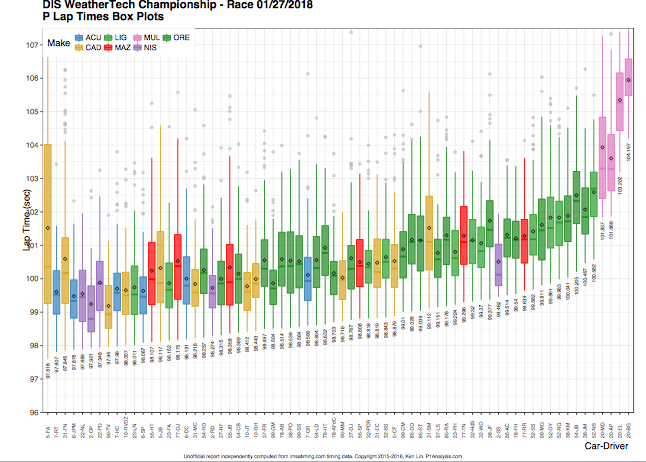 GT Le Mans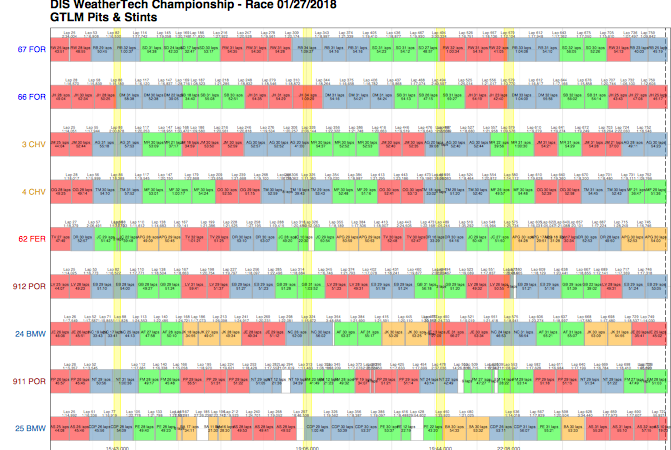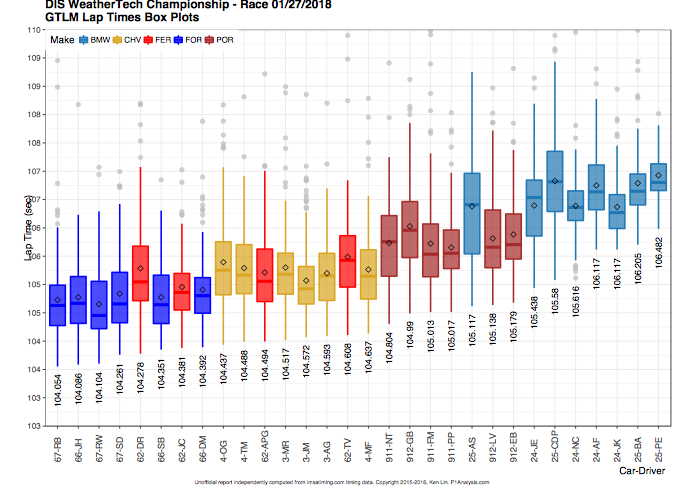 GT Daytona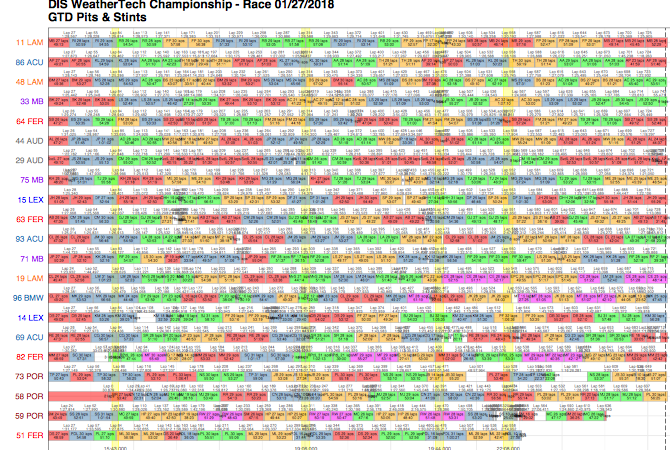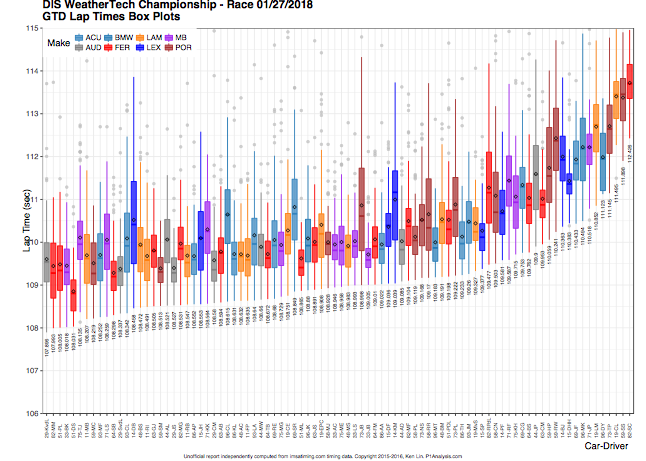 The Pits and Stints and Lap Time Box Plots are just a few of the several P1Analysis.com report types. P1Analysis Study – 2016 Rolex 24 GTLM Corvette Racing #4 takes a detailed annotated look all its report types.