Here's how the rain-shortened 2017 Continental Tire SportsCar Challenge – Road America Race affected the outcomes of both the Grand Sport and Street Tuner teams.  Cars are ordered by finishing position.  There was about a 15 F drop in temperature during the race!
Grand Sport
We can surmise the cars that were in trouble at 58m 15s, possibly leading to the second yellow.  All cars pit before the second yellow.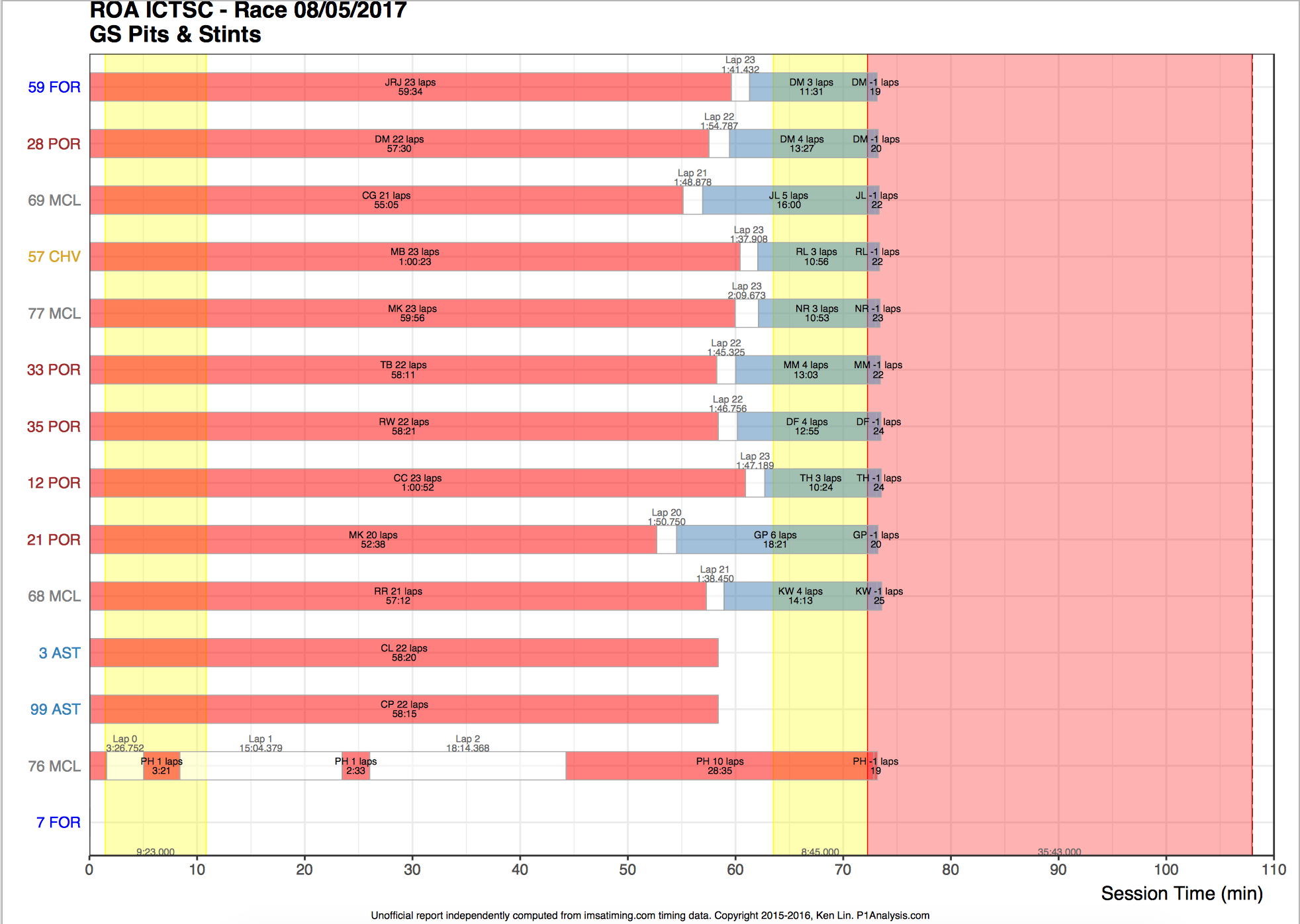 Street Tuner
The picture here is more "interesting".  Reading from the bottom up …
Some pit and switch drivers (different colored bars) early to satisfy minimum drive time.
The top 4 finishers do not pit at all – the second yellow then becomes red.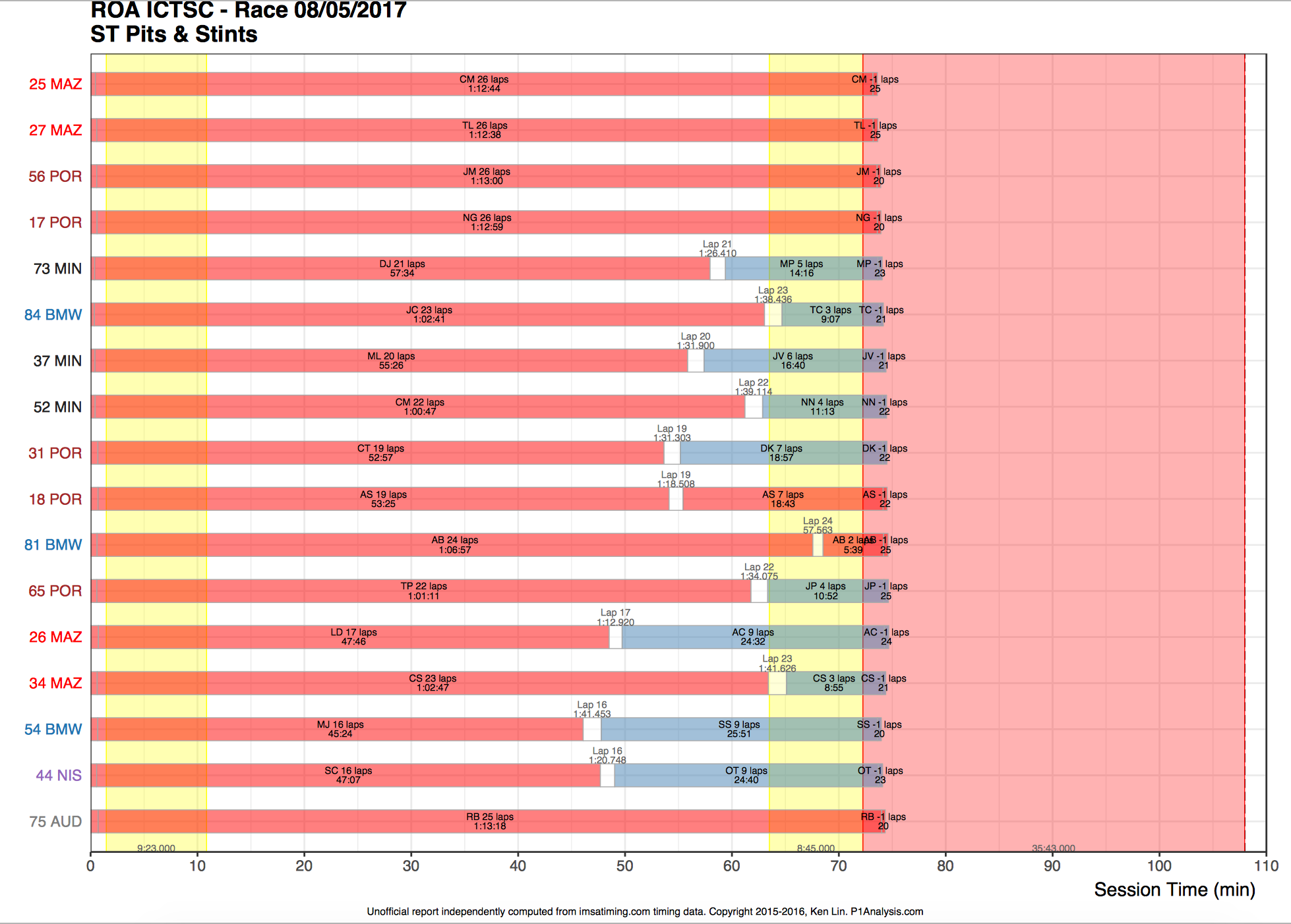 The 2015 Petit Le Mans 10-hour race had little green flag racing due to rain and was cut well short of 600 minutes.